Save 25% on All 2019 Mediterranean Sailing Tours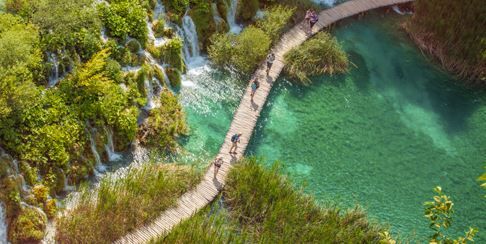 Save 25% on all 2019 Mediterranean Sailing Tours
Okay, so you probably don't have your own yacht waiting to spirit you away to distant shores. But we do. Climb aboard and explore the Greek Islands, the Adriatic including Italy, Slovenia, Croatia, and Montenegro with a small group of fellow adventurers. Plus, a skipper who knows your destination's every isolated cove, pristine beach, and secluded coastal villages.
Book by April 24, 2019 for
...

G Adventures has been a world leader and innovator in sustainable adventure travel since 1990. We invite you to explore a world of tours infused with inspiration and excitement that will take you off the beaten track into the real heart of the destination. Our approach to travel provides small groups and independent travellers the rare opportunity to connect with nature and local cultures.
The choices for travel are vast - from safaris and cultural treks to family vacations and exotic
...